AMY WINEHOUSE
Amy Jade Winehouse was an English singer and songwriter. She was born on 14 September 1983 in Southgate, London. She sang a mix of musical genres: soul, rhythm and blues and jazz. She had a premature death on 23 July 2011, when she was 27 years because of alcohol poisoning.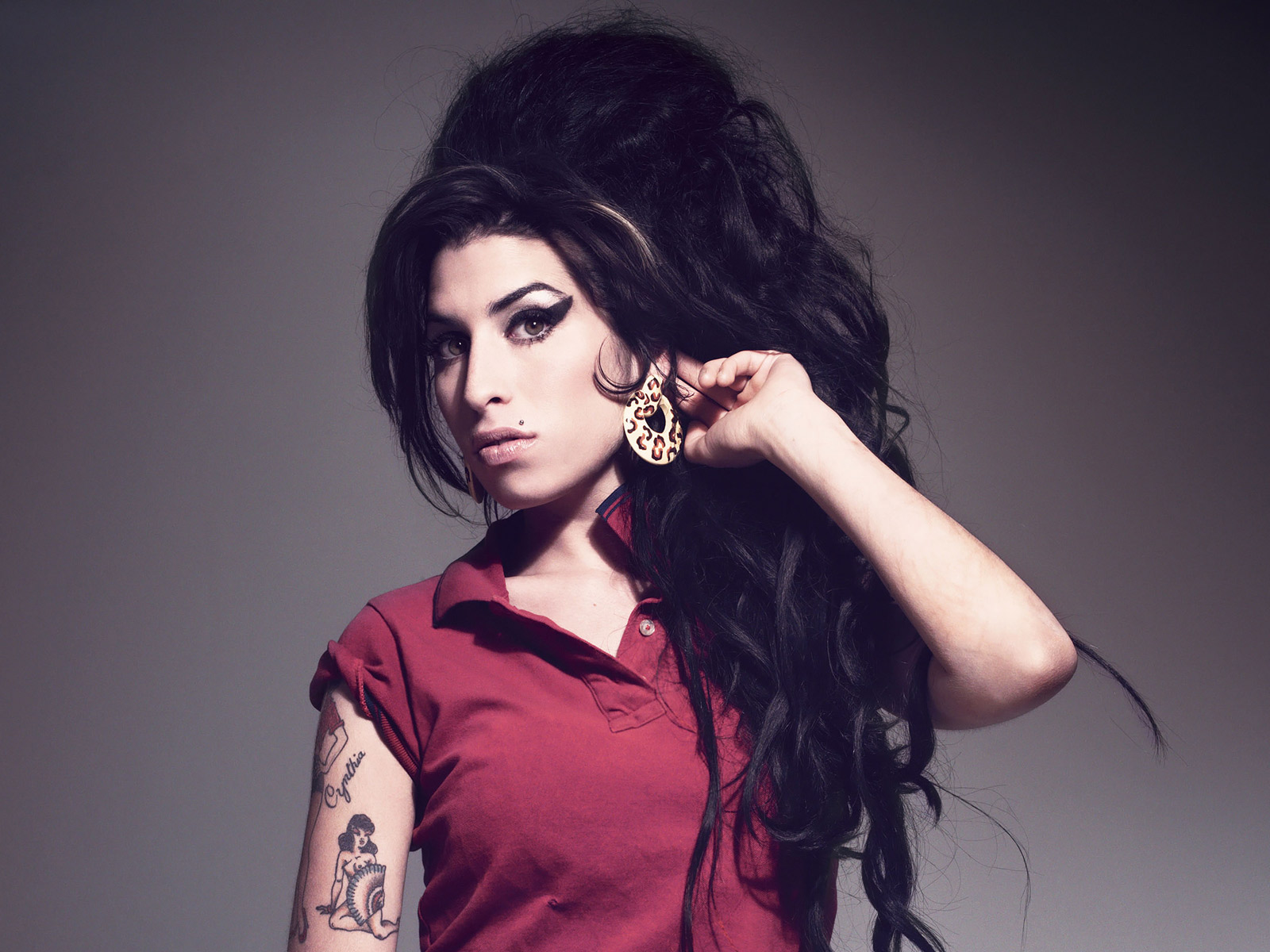 – MUSICAL CAREER
She began writing songs when she was 15 years old. Her most famous album is 'Black to Black' (2006), which is her second album. It produced numerous nominations, including two Brit Awards, six Grammy Awards, four Ivor Novello Awards, four MTV Europe Music Awards, three MTV Video Music Awards, three World Music Awards, and it was nominated for the Mercury Prize (Album of the Year) and a MOBO Awards (Best UK Female). During her career, Amy Winehouse received 23 awards from 60 nominations. Her first album is 'Frank' (2003).
– LEGACY
The singer has been highlighted as a great influence and help by several artists. Lady Gaga credited Winehouse with paving the way for her rise to the top of the charts, explaining that Winehouse made it easier for unconventional women to have mainstream pop success.
FOUNDATION:  Amy's family set up the Amy Winehouse Foundation. It works  to prevent the effects of drug and alcohol misuse on young people and it also aims to support, inform and inspire vulnerable and disadvantaged young people to help them reach their full potential.
FILM:  A documentary film, Amy (2015) was released in the United Kingdom on 3 July and worldwide on 10 July. The film attempts to portray Winehouse as a "Fragile Jewish girl" who had a great music talent but unfortunately became a victim to her addictions and eating disorder, while people who should have helped her did not.